A Piece of history
Coming up to 100 years old, Hawes & Freer was established in 1922 by Tom Hawes. His nephew Dennis Freer joined him in 1946 and this was the beginning of Hawes & Freer.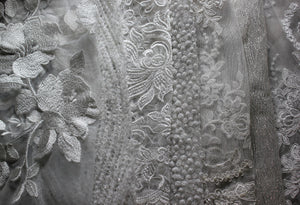 BRIDAL fabrics and lace
SHOP OUR EXCLUSIVE RANGE OF EUROPEAN LACE AND HIGH END BRIDAL BASES
SHOP NOW
"Received my parcel yesterday morning!! Thank you so much, always beautifully presented and the best quality."
"Thank you so much for your great service!!! Thanks for getting back to me so fast."
"Yes the fabrics are beautiful. I'm obsessed."
"Thank you for being so attentive and considerate to us both. we didn't bother going anywhere else!"